Dear Friends,
This has been an exciting year for the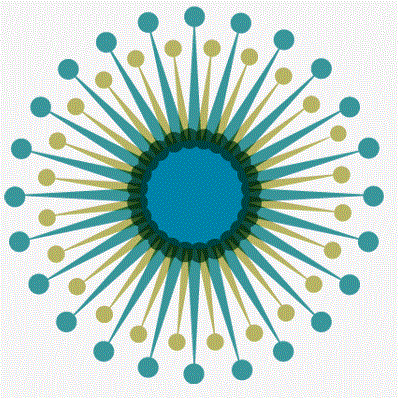 World Policy Institute and Journal. We can't thank you enough for being such an important part of our programs and community. As we look ahead to a number of timely and important initiatives underway for 2015, I would like to ask you to show your support for the World Policy Institute's global outlook on the world's most pressing issues.
World Policy Membership offers a number of benefits and puts you at the center of our community of professionals engaged in innovative, solutions-oriented dialogues on crucial global challenges.
Read on to see what's on our agenda for the New Year. Your support is essential to making our programs and events possible so please make your tax-deductible year-end gift today.

World Policy Institute | 2015:
The Walter Eberstadt World Economic Policy Program. Building on the success of the World Economic Roundtables, this program carries out policy research and public education aimed at charting a course through the post-bubble world economy. Roundtables and panel discussions explore rapidly changing patterns of trade, market innovation, employment, regulation, and policy intervention – issues that were close to the heart of the late Walter Eberstadt, Chairman Emeritus of the World Policy Institute Board of Directors. These interactive discussions and private receptions with speakers such as John Lipsky are held several times a year and bring together the best of market and policy thinking to chart a course through the post-bubble world economy.
Arctic Deeply. As the U.S. prepares to assume chairmanship of theArctic Council in 2015, Arctic Deeply is a single-issue website that will bring clarity to the myriad challenges facing the region, reaching policy corridors, newsrooms, classrooms, and board rooms at this critical time for U.S. leadership. In partnership with News Deeply (whose Syria Deeply was lauded as 'the future of news'), we are building our digital capacity to develop and spotlight nuanced, Arctic-specific content and analysis. Live events – like the inaugural convening of the Arctic Deeply community with former Vice President Al Gore – will complement the online platform, bringing together the best minds on the Arctic and allowing for a crucial break down of silos within the Arctic community.
Committment to Action last June, our resilient cites initiative harnesses the informal properties of Emergent Global Cities - microenterprise, strong communities, and creative use of physical space and underused assets - and through the Detroit Innovation Factory, pilots their applicability as part of a holistic, scalable model for urban economic development predicated on space, culture, and social cohesion as backbones of a resilient community.
The Detroit Innovation Factory (IF-D)–a collaboration among World Policy Institute, Pilot Projects Design Collective, and TechTown Detroit–will inhabit an existing building in one of the city's growing immigrant neighborhoods. IF-D will offer services for local, regional, and international entrepreneurs— legal help desk, community resource hub, creative co-working and maker space—and will bridge new arrivals and the existing community by facilitating neighborhood revitalization projects that transform blight into safe, productive spaces.
World Policy Journal is now read by government, corporate, and civil society leaders in 103 countries, and can be found in the libraries of 6,500 universities around the world. World Policy Blog and its parent website reach over 1 million people each year, in addition to hosting three recurring themed blogs –Arctic in Context, The Arts-Policy Nexus, and The African Angle.

Through a series of interactive timelines, maps, and additional online verticals, we've positioned ourselves as the authority on a host of pressing global issues. From our interview with Xavier Rolet, the CEO of the London Stock Exchange, to our conversation with Amelia Andersdotter, the youngest member in the European Parliament, we've tackled some of the biggest economic and political problems facing the world today—and tomorrow.
We've also launched World Policy Books with Jacques Leslie's A Deluge of Consequences, a spellbinding trip to the bucolic kingdom of Bhutan where the planet's next environmental disaster is set to unfold. In early 2015, we'll be releasing our second title, exposing the sordid story behind young men deserting their families in the name of jihad.
And, of course, we fully intend to continue to produce the high quality magazine you've grown to know. In the months to come, we'll be exploring global disasters lurking beneath the surface, a series of energy issues plaguing developed and developing nations alike, and the challenges of food production in the fastest growing parts of the world.
These programs, together with events like our recent luncheon with
former Vice President Al Gore and cocktail event with Nassim Taleb, aptly embody the World Policy ethos - bringing together a diverse set of cross-sector perspectives to address the multidimensional challenges that require a more nuanced, thoughtful approach.
It's your support that makes this all possible. I hope we can count on your gift today, and I look forward to further involving you in our ideas and initiatives in 2015 and beyond.
Sincerely,
Joseph A Cari Jr
Chair, Board of Directors
World Policy Institute