Senior Fellow
Expertise:
Intra-state conflicts, weapons and tools of violence in societies at war with themselves; post 9/11 public information role of intelligence agencies; transnational civil society, limits of military power, non-state actors and shadow economies, office of the UN Secretary General and the Security Council, security situation in South Asia, ethnicity and democracy in Africa.
Experience:
Swadesh M. Rana was chief of the Conventional Arms Branch at the United Nations, the first woman to hold that position. She was a senior political analyst in the Executive Office of Secretary-General Boutros Boutros-Ghali, chosen as the senior political aide to the chief of civil administration for UNPROFOR in Yugoslavia, directed the first United Nations project on small arms and intrastate conflicts, a member for the UN's working group on early warning, and officer-in-charge of the data-base for country profiles on small arms and weapons in use in intra-state conflicts.
She was the executive secretary of the intergovernmental group of experts for the UN's first report to the General Assembly on Small Arms, the Focal Point for CASA, a mechanism established by Secretary-General Kofi Annan to coordinate system wide activities on small arms and light weapons, and the Deputy Leader of the UN's Exploratory Mission to Albania for retrieval of stolen weapons from the civil society.
Since retirement from the United Nations Secretariat, she has provided consultancy services for the Permanent Missions of Germany and Switzerland to the United Nations, the Office of the President of Argentina, the Foreign Office of Kenya and the chairman of the first review conference on the implementation of the UN's program of action on illicit arms traffic. She was chairperson of the concluding session of the fourth Asian Security Conference in New Delhi. She was a consultant to the PBS Frontline project on "Eastern Europe and Illicit Arms Traffic" and a commentator for Zee TV on the live and later coverage of 9/11and U.S. military action in Afghanistan. She continues to be an expert commentator on international affairs for the Hindi Service of the Voice of America and has taught at the universities of NYU, Columbia and Johns Hopkins.
She started her career in India as the Deputy Director of the Indian Council of Social Science Research and was a senior Research Associate at the Institute for Defense Studies and Analyses before joining the UN Secretariat in 1980.
Honors & Affiliations:
A presidential Gold Medalist in Political Science, she has received over thirty awards for academic excellence and professional distinctions including national honor by the government of Albania for the Gramsh Pilot Project on Weapons Retrieval and Golden Star in international poetry for "So said a cloudlet."
Her debut novella, Kotheywali, was serialized on Abhivyakti, a Web magazine for classics in Hindi literature and was critically acclaimed for its unusual theme and linguistic appeal in using Hindi script to write Urdu.

Member of the United Nations Academic Council of the United Nations System and an associate member of the United Services Institution of India. A resident of the USA, she retains her Indian nationality.
Elected vice-chair of the NGO/ DPI Executive Committee on June 12 for 2008-2010 beginning September. The NGO/ DPI Executive Committee represents over 1800 NGO's affiliated world wide with the United Nations Department of Public Information.
The Institute for Defense Studies and Analyses (IDSA), a leading Asian think tank on matters of national and regional security has selected her as a Visiting Fellow in residence at their campus in Delhi for four months starting the fall of 2009. She will be working on a policy oriented monograph on "Non-State Actors in South Asia."
Education:
PhD, International Affairs, Jawaharlal University
M.A. Political Science, University of Punjab

Languages:
Bangla
BOOKS
"Diaspora Voices" a selection of short stories in Hindi by prominent fiction writers includes "Holi" by SWADESH RANA in its literary collection printed by Parshav Publications, Ahmedabad, India.
(co-Editor)
Ashgate, 1999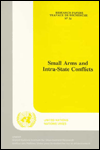 Small Arms and Intra-State Conflicts
United Nations Publications, 1996
Obstacles to Disarmament and Ways of Overcoming Them
(Editor)
Bernan Associates, 1982
LECTURES & APPEARANCES
Rana chaired a Panel on "
Deweaponization and Civil Society"
at Bonn on 6 June at the 2008 Annual Conference of the Academic Council of UN System (ACUNS) hosted by the German Ministry of Development. Irene Martinetti, Program Director of the World federation of UN Associations, Achim Wennman, Principal Investigator for the Small Arms Survey's forthcoming report on "Global Burden of Violence" in the context of a Swiss led multilateral Geneva Declaration on Armed Violence and Development, and Ifti Arman Rashid, Australian Leadership scholar at Monsah Asia Institute in Victoria led the discussions. Sir Richard Jolly, Co-director of the UN's Intellectual History Project, Subhash Birla, ACUNS Representative in Asia and Tsutomo Kono, Advisor to the UN Committee on Disarmament participated. For more information on the Panelists, outcome and follow-up contact
srana641@aol.com
. Advised Pathways to Peace and the Barka Foundation in developing a pilot project on grass root action in Burkina Faso on Millennium Development Goals. March 21, 2008.
Spoke at the UN/ DPI briefing on "The changing face of wars and the UN Security Council" to a group of visiting students from Soka University. March 20, 2008.
Participated in a teleconference on "Tools of Advocacy for Civil Society" with the Heads of Regional UN Information Centers in Brussels and Mexico. March 13, 2008.
Introduced "Deweaponization and Civil Society" to the Panel discussion by the International Action Network on Small Arms (IANSA) at the United Nations. March 3, 2008.
ARTICLES
"Light Weapons and Current Conflicts," Disarmament. Vol. 19:2, 1996: 38-43.
MEDIA
Swadesh Rana spoke on the UN Radio on "UN regulations of Imports, Exports and Transfers of Arms," July 2009.
Swadesh Rana was interviewed for "Guns out of Control," a possible theme for a documentary film by a Canada based producer/director, July 2009.
Interviewed by the Voice Of America TV on 2 July at 12-30 on "Indo-Pak-Iranian" Gas Pipeline deal scheduled for high level tripatrite meeting in Tehran on 29 July 2008.
Interviewed by the Icelandic newspaper, Frettabladid, on April 8, 2008, about the dynamics of the UN Security Council.
Participated in a panel on Indo-Pak relations, April 4, 2008, on Voice of America's "Halo Amerika."
Interviewed on January 2, 2008 on Voice of America radio about the postponement of elections in Afghanistan following the assassination of Benazir Bhutto.
SPONSORED
When the Senate Worked for Us:
New book offers untold stories of how activist staffers countered corporate lobbies in the U.S.
---
MA in International Policy and Development
Middlebury Institute (Monterey, CA): Put theory into practice through client-based coursework. Apply by Feb. 1.
---
Millennium Project's State of the Future 19.0: Collective Intelligence on the Future of the World